The code repository where we are working on the TiddlyWiki on Fission app is now available: https://github.com/Jermolene/tiddlywiki-on-fission
The app is live at https://tiddlywiki.fission.app and can be used for public and private TiddlyWikis – this is what you you'll see: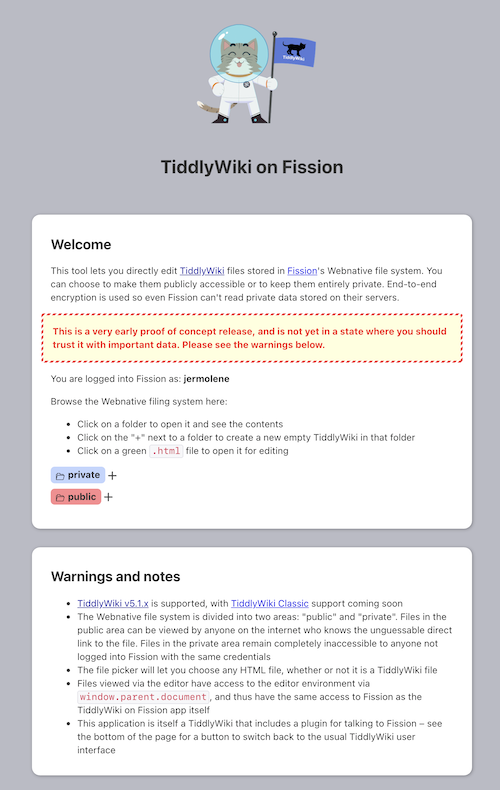 Right now, we're just creating an empty "plain" TiddlyWiki. We're going to talk to the community to ask for what plugins, Editions, and other features they'd like to see. Feel free to post here in the forum.
Developers are welcome to join us on GitHub. There is some early discussion here about static publishing of TiddlyWiki – so, for example, you could have a private TiddlyWiki stored encrypted on Fission, and then publish all tiddlers tagged with "blog" to another public Fission site.